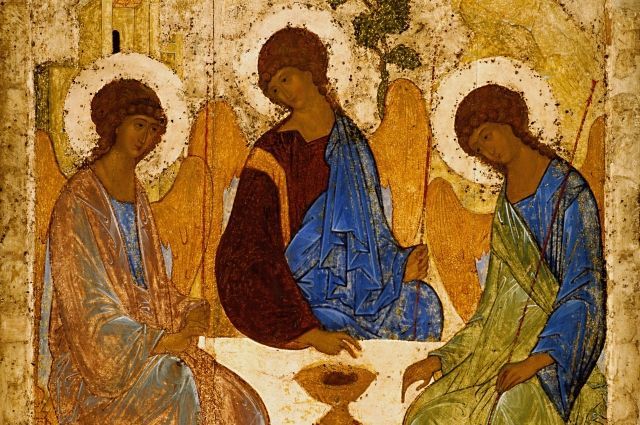 The icon of Andrey Rublev "Trinity" moved to Holy Trinity Sergius at the request of the Patriarch of Moscow and All Russia Kirill, reports RIA Novosti.
Patriarch Kirill noted that the – a great Russian shrine that connects Orthodox people with the time of St. Sergius of Radonezh. On July 18, the Russian Orthodox Church will celebrate the 600th anniversary of the acquisition of his relics and the founding of the Trinity Cathedral of the Holy Trinity Sergius Lavra.
«Trinity» – the preserved icon of Andrei Rublev, which he created either in 1410 or in 1425-1428. It was delivered with due care and under the supervision of the employees of the Tretyakov Gallery, where it is stored.
It was previously reported that the icon "Trinity" Andrey Rublev, after the celebrations in the Trinity-Sergius Lavra, will be returned to the Tretyakov Gallery.
Deputy of the State Duma of the Russian Federation Sergey Pakhomov earlier suggested considering the issue of moving the icon to a permanent place of storage in the Lavra, since the "Trinity" was written in praise of Sergius of Radonezh.
Rate the material